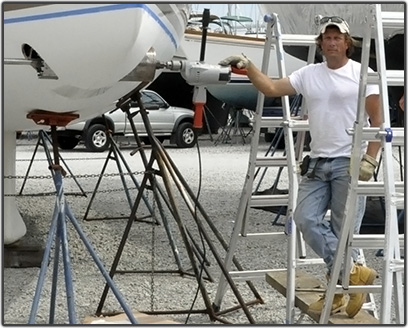 SolomonYacht Restoration, LLC performs practical solutions for a wide range of Fiberglass Reinforced Plastic (FRP) and its structural needs. Equally both support a use in boating for safe navigation between any destination. Fiberglass repairs are made less complicated when its structure is fully understood which our business is. From the mid 70's and educated from various industries since, our inventive practical methodology produces comprehensive solutions for major structural FRP repairs.
'Casting Solutions from Creative Engineering'
This statement was made by a former customer, now yearly client, after walking in to find a Ronald Davis painting created in the late 50's on the table. Proudly in a gallery this artwork hangs today for the public. Whether it is six foot fiberglass extensions added to each hull member of a 50' Seawind 1000 catamaran or engineered with the use of drill bits a semi-3D outline of a 35' Center Console, drives our focal imagination.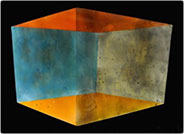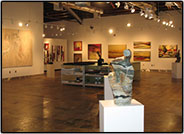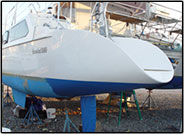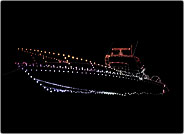 Therefore, it can be said our work is not this at all yet an extension to what is found to be life's enjoyable tasks. Sustainable solutions produce, sustainable results. This is far more cost effective in the long run, as many of you know. Confidence, the better part of arrogance, lies too in the materials used respectfully suggesting a major part of our success. Assuming nothing, DERAKANE 8084 Vinyl Ester resin for all FRP repairs and promoting each container with Cobalt/DMA (Dimethylaniline) for at-time ambient temperatures, insures that far superior Chemical Bonding verses sand paper produced mechanical bonding by a novice.
This point is clear; our products we know well inviting you to read Testimonials from real people navigating for open water with real results as Job Photos plainly demonstrates. Filling out our Contact Us form will get you into our system the quickest.
Thank you,


Solomon Yacht Restoration (SYR) located in the Annapolis/Edgewater, Maryland area services; Annapolis, Edgewater, Chesapeake Bay Bridge, Kent Island, Deale, and Ocean City Maryland. Bert Jabin Yacht Yard, Port Annapolis Marina, Herrington Harbour Marina's, Bay Bridge Marina, are but a few Insured to work from. Boat repair Annapolis, Gelcoat and Fiberglass repair, boat painting, boat & yacht management, and yacht repair is our specialty. Fill out the quick form from "Contact Us" for immediate return on work requests. Thank you, Tommy Solomon